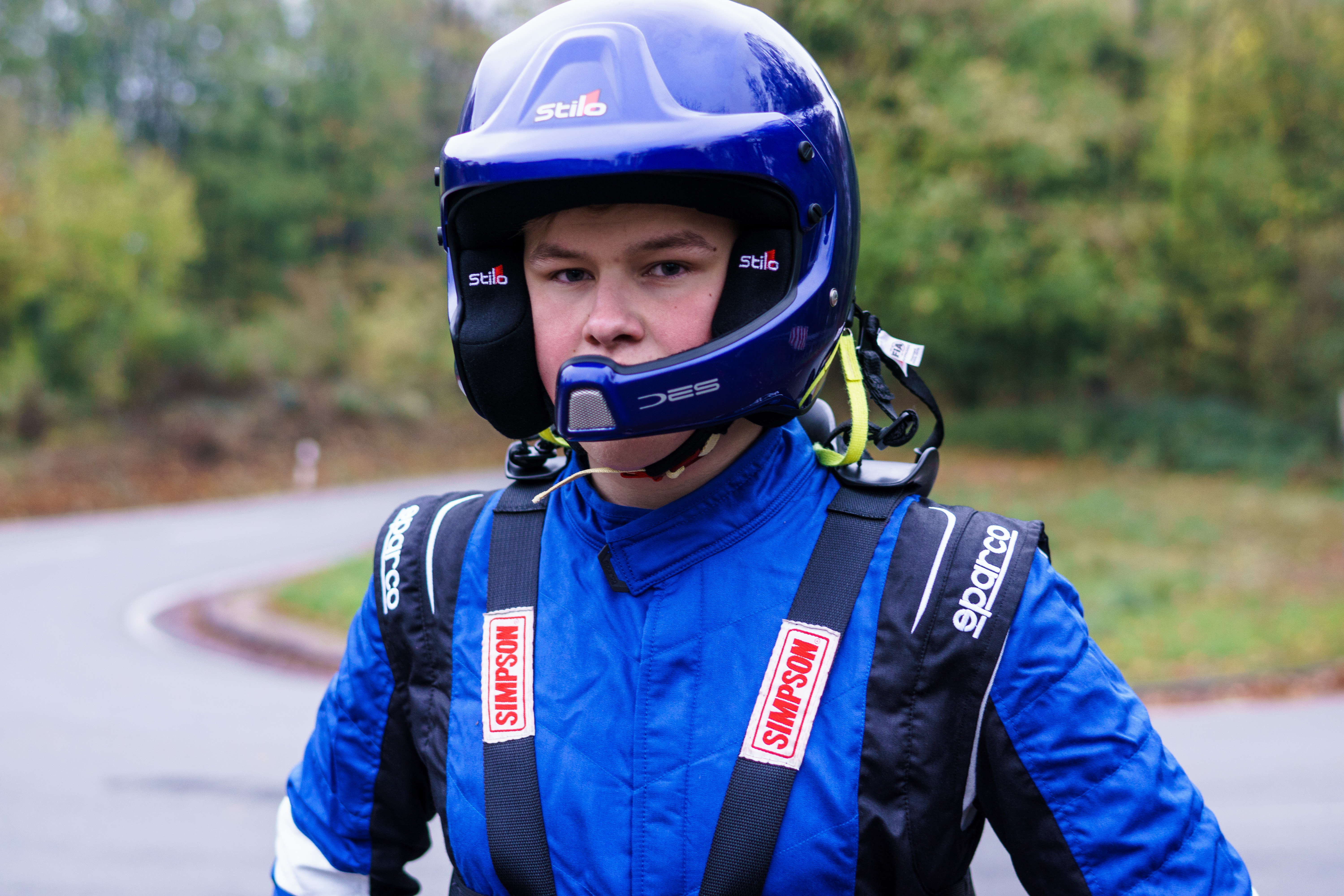 9. Februar 2019News My Season 2019
Today I can finally tell you what my team and I have planned for this year.
At the top of the list is still driving as much stagekilometers as possible. I want to show good development throughout the year in order to create good opportunities for 2020.
What do I plan to do? I have already presented the Volvo, on which I want to learn how to drive rally this year. I am currently building it up to race around the HJS DRC in the junior standings. My friends from Sweden have all learned how to drive rally on a Volvo, so it will also be a good lesson for me to drive with that heavy car. I owe it to Jochen Walther, that I can build up this Volvo. When I build up I get very good support and I also get answers to all my questions. But then I can build myself, which I like very much. Still a dream, which I have been allowed to experience since last July. Now in February I still have to hurry up a bit in order to finish the car before the start of the season.
In the second half of the year I will contest some selected runs in the Volvo Original Cup in Sweden. So that it doesn't get a dip in the cold water, we will also start in the German gravel cup with the Volvo. Selected runs are for it in my calendar.
And how can I show that my teaching lessons at the Volvo also take me forward driverfully? We have also found a solution for this. I'm going to contest some runs in the ADAC (Opel) Rally Cup.
Comparability in the Cup remains highest and I am most likely to be able to show my development curve there. I am incredibly happy that Guido Deppe again allows me to drive with the AX 62. The car is supervised by the team around Horst Rotter. We will not be driving from the start, but will not face the competition until later. There is a scheduling overlap with the HJS DRC Cup on the weekend at the start of the season, and that's where clearly our priority lies. I haven't driven a competitive kilometre in the ADAM since last September, so that's a good fit for me.
In winter, I got to know many people who follow my path. I was able to exchange ideas very well about how to make the year optimum. I think we've been able to implement a lot of things and I'm looking forward to an instructive and exciting rally year. I can't wait for it to finally kick off again.
And then soon there will be regular updates and news from me and my team, for which I am incredibly grateful. Again this year I have everyone around me again.